Frozen Filmers
Journey through the cold with four filmmakers who are no strangers to iced-over lenses and layers upon layers of clothing.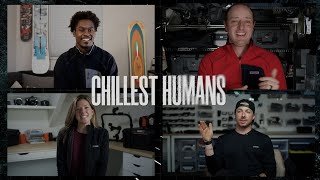 Winter ultrarunning combines the challenges of endurance racing with the season's weather and extreme cold. To win, or even finish, takes perseverance and a little chill.
When Sveta Vold first moved to America in 2011, no one here thought cutting a hole in a frozen lake, and swimming in it, was a sane idea.
The limits of 'human potential' in the outdoors (be it physical, emotional, or mental) have always intrigued this Oregon-based adventurer.