Keep the trail and campsite lit with the rechargeable and programmable Petzl Reaktik+ Headlamp. Act now and save 40 percent.
First and foremost, a headlamp needs to light up the night. Once that's accomplished, it's time to look at the possibilities. And that's where the Petzl Reaktik+ really shines. With a reactive light sensor and programmable output, it takes the basic headlamp straight to the next level. It's no wonder it happens to be one of our favorite headlamps of 2019.
At 40 percent off, this is a deal you just can't pass up. Regularly retailing for $120, it's currently marked down to $72. And while there are cheaper headlamps out there, this is no ordinary light. It comes jam-packed with high-tech features and programmable brightness and output.
A High-Tech Headlamp
Using the free Petzl Light App, you can customize the beam pattern and brightness, see burn time, and create specialized lighting profiles. At first, we thought this was overkill. Then, GearJunkie gear tester and contributor Jason Magness put it to the test.
He explained, "As someone who eschews more complicated technology, I'd always resisted the programmable versions of Petzl's Reactik lighting line. But a recent multiday trip with limited resupply helped me really appreciate the ability
of the Reaktik+ to be set to a custom lighting duration via the Petzl app.
"Logging into the app, I created a new profile called 'fiordland adventure' tailored to the length of the nights here in New Zealand. This allowed me to use 'smart' lighting settings that lasted from sunset to sunrise as we pushed through the darkness."
In addition to the programmable abilities, the "constant lighting technology" means the lumen output won't decrease over time. So you can run and hike happy knowing your headlamp will burn bright the entire time.
Versatile Power
The Reactik+ comes with a rechargeable 1,800mAh lithium-ion battery. Simply plug in the micro-USB and you'll soon be ready for the next adventure. For added versatility, pick up a Reactik+ battery pack ($12).
This handy accessory allows you to use three AAA batteries in place of the lithium-ion battery. That's an important option for long trips into the backcountry when charging isn't an option.
Petzl Reactik+ Specs
Weight: 4.1 ounces
Max output: 300 lumens
Max beam distance: 110 m
Batteries: Rechargeable or 3 AAA
Runtime: 2.5 hours high, 15 hours low, 30 hours red
Price: $120 $72 on sale
Comfort & Security
You shouldn't have to fight with your headlamp. From an uncomfortably squeezed noggin to a slipping light that won't stay in place, we've all had times where a headlamp seemed like more trouble than it's worth. Luckily, you can enjoy a Reactik+ knowing it will comfortably stay in place while hiking, running, backpacking, and hanging around camp.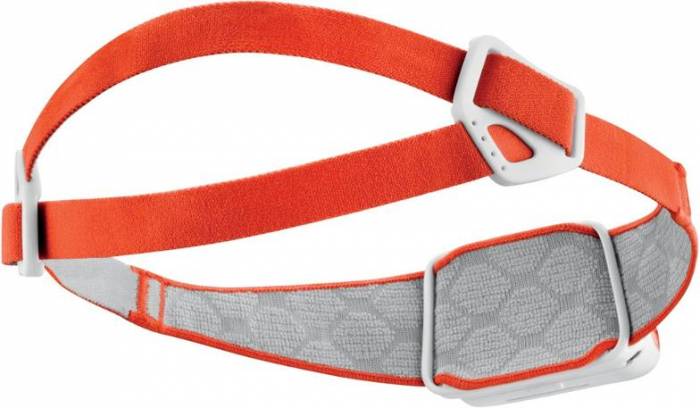 The two-part construction allows for a custom fit and minimizes bouncing. Run freely without having to constantly adjust your light. The soft band absorbs perspiration and is washable.
All in all, this headlamp checks all the major boxes: It's comfortable, bright, versatile, and durable. On top of that, the programmable features allow you to customize it to your exact adventure. Head outside knowing you have the right light to get you there and back. And at 40 percent off, it's a deal you won't want to miss.
See the Petzl Reactik+ headlamp on sale
---
Looking for more gear deals? Check these out:
Subscribe By June 30 For Your Chance To Win!
Explore with a Friend Giveaway - Win a Pair and Give a Pair!