Whether you need a budget-friendly present or a grin-worthy stocking stuffer, we've got the best gift ideas.
Read on for stocking stuffers that will deliver smiles without emptying your wallet.
These easy to use, durable patches are perfect for repairing jackets, tents, backpacks, and more. The ripstop nylon is waterproof, airtight, and flexible. A must-have for anyone who adventures outdoors.

The Morakniv Rookie is a 2.8-inch stainless steel blade with rounded safety tip and finger guard to prevent slipping onto the cutting edge. The barrel-shaped birch handle is sized for smaller hands, and at 1.8 ounces, youngsters can confidently handle the knife. The Rookie comes with a polymer sheath for safekeeping.
This is the perfect first headlamp for kids. It has a CPSIA-certified child-safe closure, breakaway elastic head strap, and the lamp aims correctly when worn upside-down. Two LEDs put out 30 lumens at full power, and there are two modes: dimmed and strobe. The Wiz is water resistant (rated IPX-4) to splashing from any angle, comes in three fun colors, uses two AAA batteries, and powers down after two hours to prevent accidental battery drain.
This is the perfect do-all beanie. It's soft and just thick enough to keep you warm all day without getting bulky. Available in a variety of colors and equally great for men and women.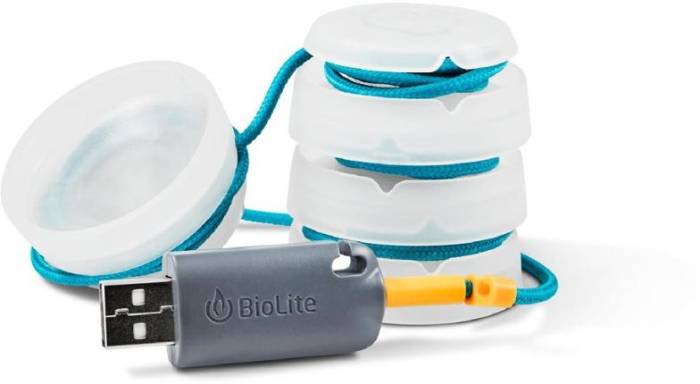 The BioLite SiteLite Mini is a string of four LEDs on a 10-foot cord that provides 150 lumens of light and ambiance through any USB power source. They can be daisy chained together, and the cord can be wrapped around each lamp and held in position to help you get the perfect configuration. The entire string of lights is dimmable when used with BioLite's PowerLight or BaseLantern. It's perfect for the romantically inclined adventurer on your list.
Make camp meals more fun with these colorful sporks. The ergonomic handle is comfortable use. And you can even toss it in the dishwasher. Perfect for eating on the go and cutting out single use plastic.
Just because it's cold to hang by the campfire doesn't mean you can't enjoy a s'more. Layers of graham cracker, vanilla-infused caramel, and fluffy marshmallow are covered in dark chocolate for a treat worth enjoying on the trail or off.
Perfect for that handy McGyver friend, the Leatherman Piranha ingeniously fits seven versatile tools into a flat, 3.87-inch-long piece of heat-treated stainless steel. This small EDC multitool contains a scraper, bottle opener, 1/4-inch hex bit driver, medium screwdriver, English open-end wrench, metric box wrench, and a box opener. The TSA-compliant Piranha includes a Phillips #1-2 and 3/16-inch screwdriver bit that stores in the body of the tool.
Have a friend or family member who claims to be an expert in "bushcraft" but always fails to get a fire going? Bail them out with the UCO Behemoth Sweetfire Match Kit. The kit contains 5.5-inch-long strikeable tinder sticks, which are made from sugarcane-based materials and will burn for 15 minutes. The Stormproof tip lights up consistently in driving rain, heavy winds, and falling snow and will relight even after being submerged in water. This gift set houses nine of the Behemoth Sweetfire Matches in a reusable tin.
It's challenging to find dehydrated meals that are both healthy and truly tasty. Good To-Go meals are crafted in Maine by an award-winning and NY Times four-star-rated chef without the use of preservatives. All meals are gluten free and low sodium, and Good To-Go offers vegan and vegetarian options. Give a gift that warms the soul and brings a smile after a long day or night in the backcountry.
The 550 Paracord Utility Line is an adventure must-have. This 30-foot length of tough nylon cordage is endlessly useful. Secure a shelter, make a clothesline, or hang food in the backcountry. You never know when you'll need it but will always be glad it's there. It packs down small while providing major utility.
Wine in the woods is awesome until someone breaks a glass. Keep your wine aficionado friend or relative full of cheer with an OtterBox Elevation Wine Tumbler. The internal copper liner keeps the vino at the perfect temperature, and the stainless steel withstands burly handling and packing. Each Elevation Tumbler holds two standard pours and is available in five pleasing powder-coated colors.
Frequent use and washings can deteriorate DWR coatings on outdoor clothing and gear. Nikwax has been helping restore water resistance and waterproofing since 1977, and it can continue to support your family and friends whose equipment is in SOS status. TX.Direct Spray-On restores water resistance and breathability, both determining the performance of waterproof/breathable garments.
Don't let hanger ruin a good adventure. The ultra-tasty and supremely packable snacks from Perky Jerky will keep you going all day long. The Jammin' Jamaican turkey jerky is a favorite, but they have a wide selection ranging from Sweet & Snappy beef jerky to Coconut Curry pork jerky.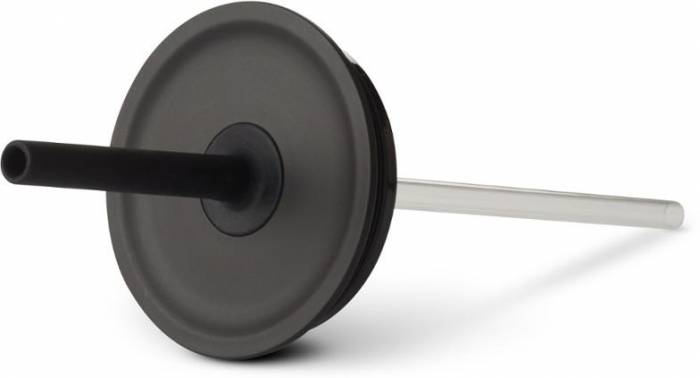 Know someone who is obsessed with their Hydro Flask tumbler? Then this is the perfect stocking stuffer. This lid fits securely on the 22 ounce tumbler and provides easy, straw-assisted sipping.
A good pair of socks can mean the difference between a fun adventure and a blister-ridden sufferfest. Give the gift of comfort with these wool-blend hiking socks and never again worry about drooping socks or sad feet. FITS Hiker Socks have just enough cushioning to keep feet happy while still fitting easily in hiking boots. And they're available in a range of patterns and colors for both men and women.
This versatile reflective marker with four bright LEDs uses powerful magnets that easily secure to clothing, hats, bags, or just about anywhere you want extra visibility. Available in a variety of colors, the TagLit can be set to glow or flash, includes a replaceable battery, and is weather resistant.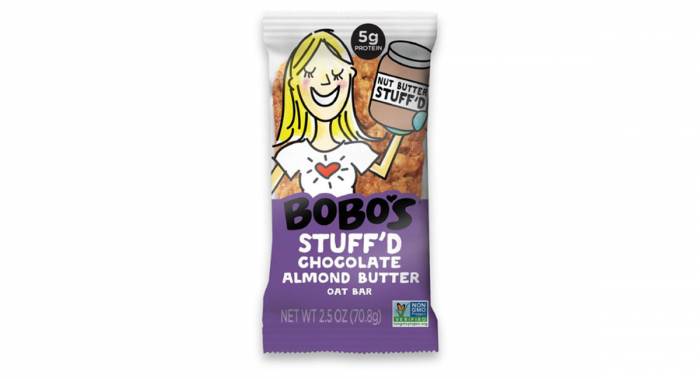 Nothing beats a stocking full of trail snacks. These made in America bars are available in a variety of flavors and stuffings including peanut butter, coconut almond butter, and chocolate.
Stanley's Go Bottle with Ceramivac offers a new kind of insulated bottle with a fired ceramic finish. Your mouth contacts no steel, just lips on smooth ceramic (think a coffee mug) as you sip. Give this to someone who carries a morning coffee out the door — the 16-ounce leakproof vessel will be used (and loved) day after day. Made for hot or cold beverages. A low-profile silicone footpad keeps it in place when set on any surface.
Say hello to the last charging cable you'll ever need. With nylon construction, the Neve is built to withstand plenty of use. The integrated reflective technology means you'll always be able to find it in the dark. And at 10 feet long, you'll have plenty of wiggle room.
Looking for more gift ideas? Check these out: