The last record for the Wainwright Coast to Coast Trail was set in 1991.
Just in: UK runner Damian Hall has broken the 185-mile Wainwright's coast-to-coast overall record. The Wainwright's is an area of trails and peaks within the UK. And its coast-to-coast trail is a system of paths that cross the breadth of England. 45-year-old inov-8 athlete Damian Hall clocked a time of 39 hours and 18 minutes on the trail.
But more notable than running 185 miles for time is this record hasn't been touched in 30 years. Hall's new record knocks 18 minutes off the previous record, set by ultra runner Mike Hartley back in 1991. Hall followed the same trails as Hartley did, running from west to east.
"He battled sleep deprivation, super-boggy underfoot conditions and, on day two, extremely wet weather," inov-8 told GearJunkie.
Last year, fell runner Hall also set a supported record on England's 268-mile Pennine Way trail.
Damian Hall on Record Setting the Wainwright's
"I hiked it in 2007," Hall said in an interview with inov-8. "Coast to Coast takes most people 12 or more days, so I was pretty chuffed to complete it in 10. I didn't know at the time, but in 1991 someone called Mike Hartley ran it in 39 hours, 36 minutes, beating my time by eight and a half days."
So Hall has had his sights set on this record for a while.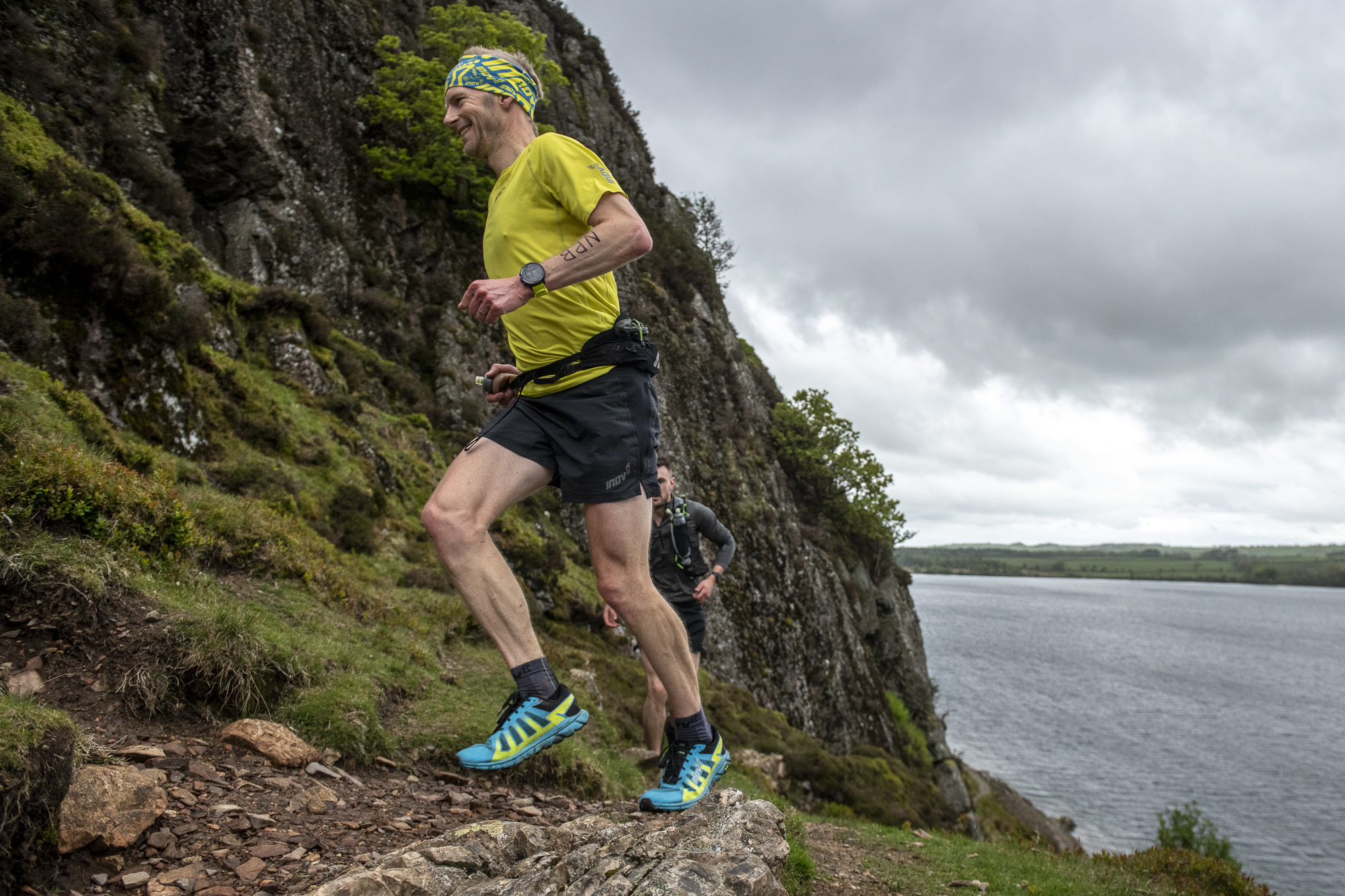 "I like revisiting trails as a runner that I've previously explored as a hiker," Hall said before the attempt. "Especially if they've had a Mike Hartley record."
Read the full story from inov-8. (This record confirmation is still pending.)