With 31 IFSC Climbing World Cup gold medals and Olympic gold, the Slovenian is arguably the most successful competition climber ever. Janja Garnbret can climb real rock, too — onsight, harder than any other woman in the world.
In case you didn't know, Janja Garnbret is really good at rock climbing. The first women's sport climbing Olympic gold medalist, she started winning IFSC championships when she was 16. Now, at 22, she has topped the world's hardest female onsight.
View this post on Instagram
"Fish Eye" (8c/5.14b) in Oliana, Spain, is a 50m pumpfest. Garnbret styled the route in early November and set the first new women's onsight benchmark since 2006. Josune Bereziartu was the first woman to onsight 8b+/5.14a; others followed her lead, including Sasha DiGiulian in 2011 and Laura Rogora in 2020.
If that wasn't good enough, Garnbret promptly turned the trick again the very next day. "American Hustle," just down the cliff at Oliana, became the world's second 8c/5.14b female onsight.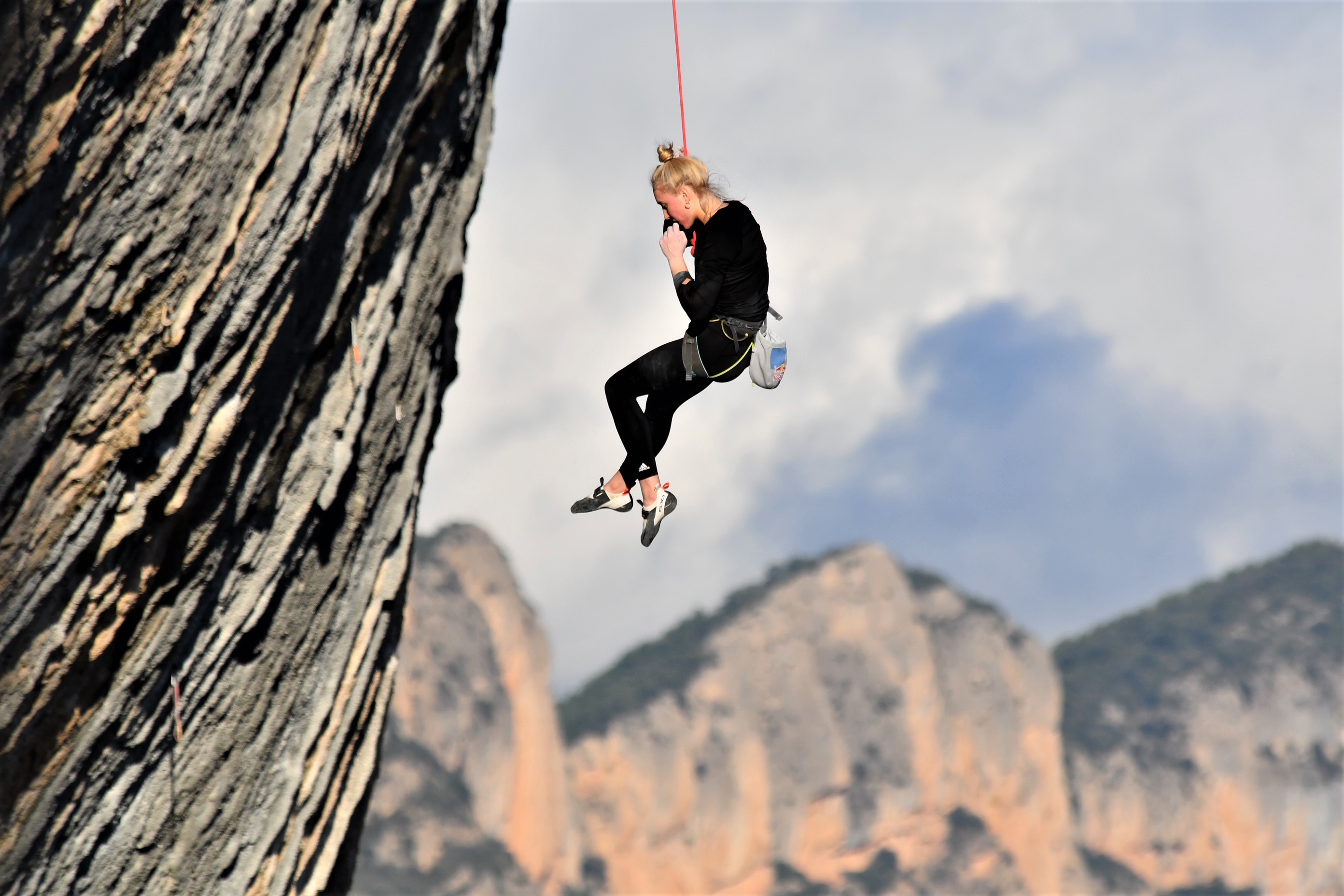 Oliana is one of the planet's most famous sport climbing destinations. Its crown jewel, Chris Sharma and Adam Ondra's "La Dura Dura," was the world's second 9b+/5.15c.
Janja Garnbret: Superlative on Plastic and Rock
Nobody considers Garnbret a gym climber, at least not pejoratively so — before "Fish Eye," she'd onsighted up to 8b/5.13d and redpointed 9a/5.14c twice.
Those two routes, "Seleccio Natural" and "La Fabela pa la Enmienda," went down just a few days apart in Santa Linya, Spain, in 2017. Then, she turned her attention to comp climbing. Historic results followed: Garnbret became the first athlete to sweep an IFSC Bouldering World Cup season, winning all six events in 2019.
What's next for Janja Garnbret? Reading between the lines of her "Fish Eye" announcement on Instagram, we're guessing more of the same — she casually called it her "first 8c onsight."
Also, keep an eye on Garnbret at the 2022 IFSC World Cup, which kicks off in Moscow on April 1 with bouldering and speed comps. No doubt, the world's new best female onsight climber will be hunting more hardware.