The MSR SE200 can make drinking water safe for entire communities. I traveled to Nepal to help spread this life-saving device.
On May 13, Nepal's Ministry of Health issued a public statement warning of a waterborne illness epidemic on the Indian border. The small 100-square mile emergency zone required treatment and hospitalization of more than 1,200 people — most of them small children.
It was not the first health crisis of the year, nor will it be the last. Every year, an estimated 10,000 Nepalese children under the age of five die as a result of water- and sanitation-related illnesses.
There was one unaffected village at the center of the outbreak. The 185 people living near the town of Khaskusma remained healthy. And it was all thanks to their MSR SE200 Community Chlorine Maker, a tool they had put into action only three weeks prior.
MSR Global Health Campaign
Less than a year ago, I traveled to Guatemala on behalf of GearJunkie to report on MSR's latest water initiative. It was an illuminating experience. The trip highlighted the challenge 1.8 billion people face on a daily basis: access to safe drinking water.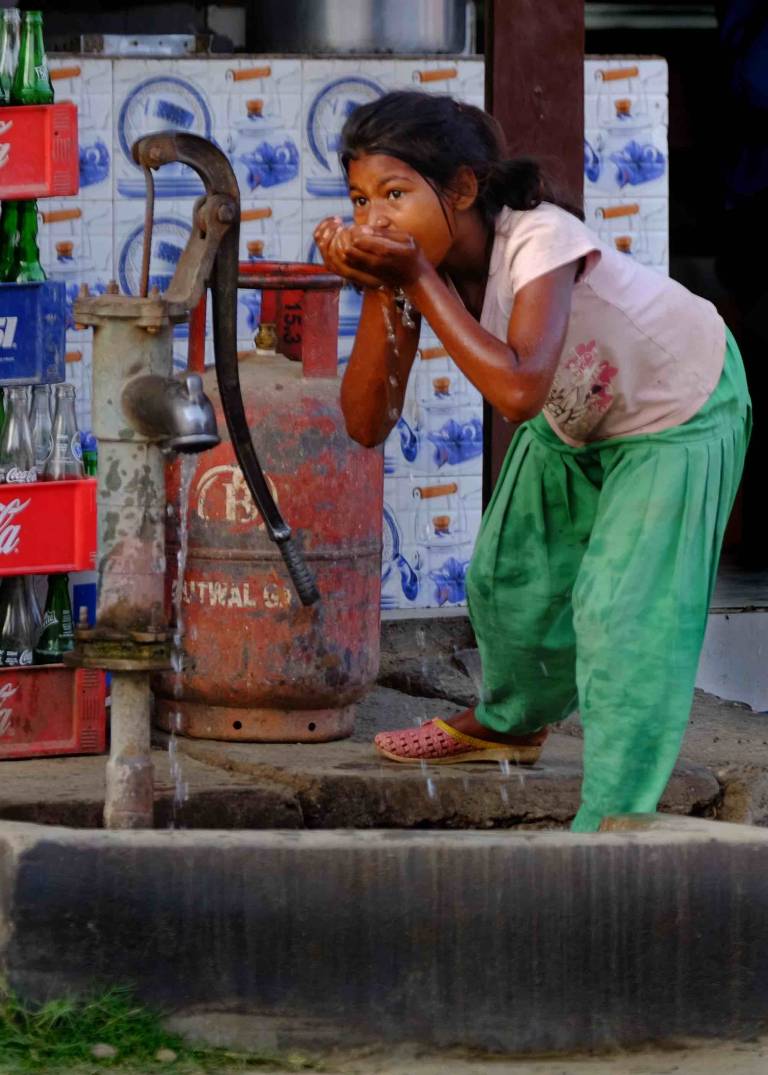 The cornerstone of the MSR Global Health campaign is the SE200. The small device uses salt, water, and electricity to produce chlorine on demand in under five minutes. Each batch of disinfectant treats up to 53 gallons of water in just half an hour. Because salt is one of the most common substances in the world, the operating costs are low. In some cases, it takes only a fraction of a penny per use.
Armed with firsthand experience of the SE200 at work in Central America, and with generous support from MSR Global Health, I packed a bag full of chlorine makers and headed to Kathmandu. Despite its status as one of the most water-rich countries in the world, Nepal ranks as one of the worst for water quality.
Distributing Chlorine Makers
With substantial support from the Nepalese government and the help of Vishu Sijali — my friend, guide, and Everest summiteer — we set out to distribute SE200 units to communities and schools in the most isolated regions of the country.
By the end of our month-long trip, we had placed eight units in schools and villages, including the one near Khaskusma. A cursory census indicated we impacted as many as 1,400 people. Not too shabby for two guys and one duffel bag of chlorine makers.
Schools as Community Epicenters
As I had learned in Guatemala, schools offer an ideal flashpoint to implement MSR's technology. Because schools are often community epicenters, the collective enthusiasm of young kids helps drive clean water awareness into surrounding areas.
With assistance from another Nepalese friend, Tenjing Gurung, we donated a chlorine maker to the Shree Jung Primary School in eastern Nepal. The 87 students and 24 faculty members used the occasion to organize a health and wellness fair.
At the Dream School under the summit of Dhaulagiri, the 125 students plan to use their new system to provide local residents with safe drinking water. For kids rescued from the streets or the horrors of human trafficking, it represents a chance to make a positive and hopeful impact. Helping others is therapeutic and empowering.
More Trips Planned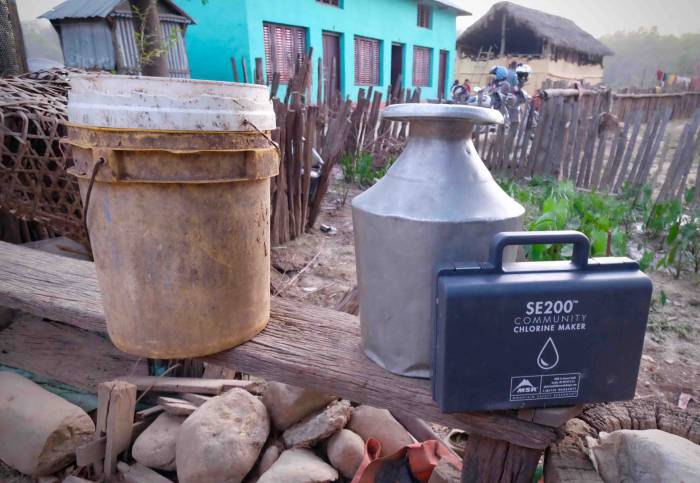 When MSR launched their Global Health initiative, they wanted to reach 500,000 people worldwide in just the first year. Lofty goals like those help propel people into action. People like me.
Our pilot program in Nepal was just the first of many ambitious trips to come. The next campaign hits the ground October 8. Subsequent trips commence in March and April of 2019. If you would like to join us, please visit www.cleandrinkadventures.org.
Author Bio: Christophe Noel is a freelance journalist, photographer, and general vagabond. A seeker of stories untold, he can often be found with map in hand, lost, in the most remote corners of the globe. The founder of Clean Drink Adventures, he believes in the power of the traveler and doing good as you go.