Wondering how easy (or hard) it may to get around your location by bike? PeopleForBikes has a list for that.
Today, PeopleForBikes announced its rankings on the top 10 most bikeable cities in Europe, the United States, Canada, and more. Here are the cities that made the list, and why — think bike commuter lanes, trails, and more.
For the fourth year in a row, the PeopleForBikes organization ran an in-depth analysis of cities around the globe and how bikeable they are. "[This year's] City Ratings analysis evaluated more than 750 cities and communities across the globe to spotlight the best towns and cities for bicycling," PeopleForBikes explained.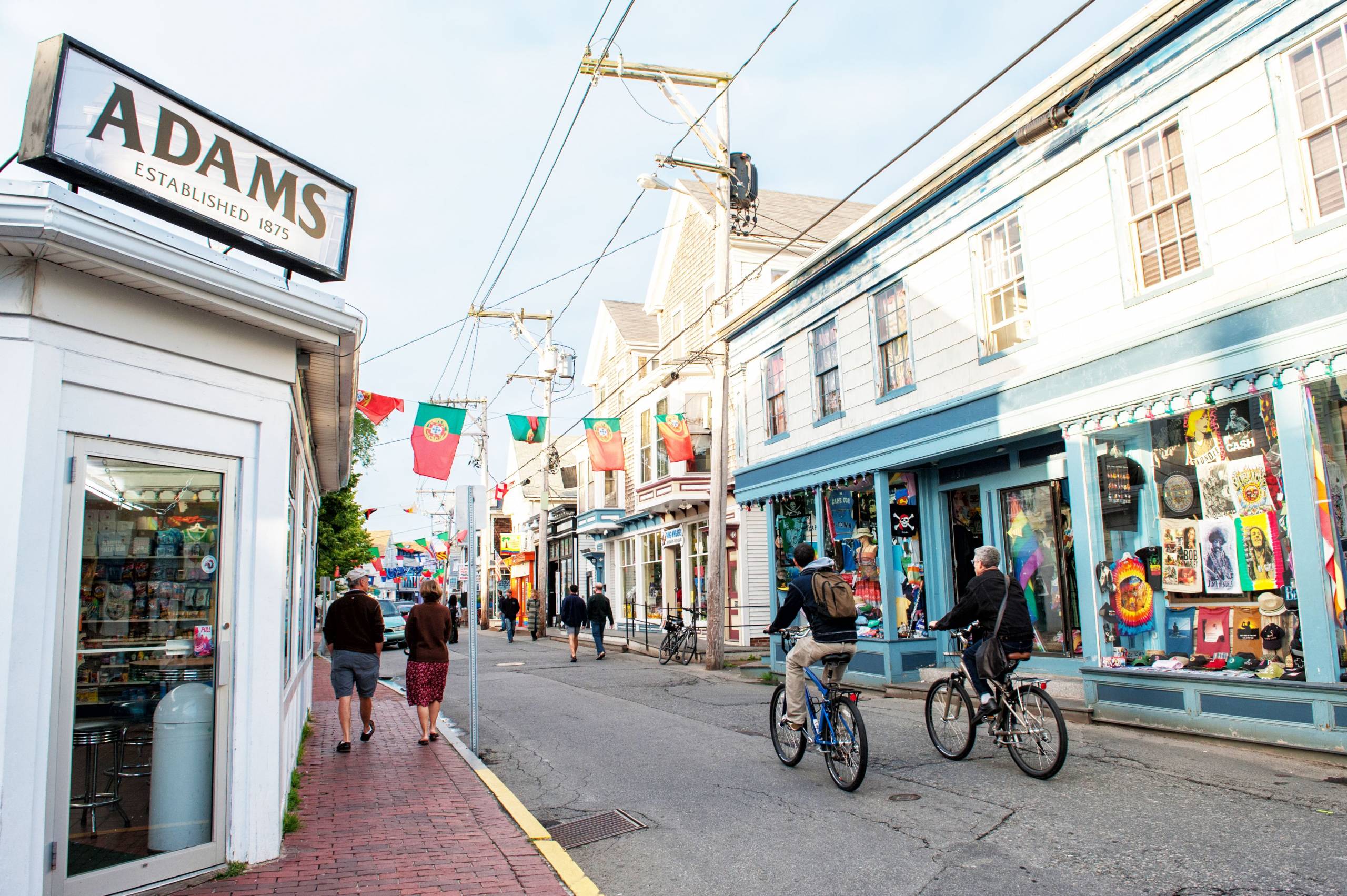 PeopleForBikes works to increase access, safety, equity, and more for bike users and cities everywhere. Basically, they work inside and outside the industry to get more folks on bikes.
Because of that, this isn't just a top 10 list — its analysis also includes actions and insights that city leaders and citizens alike can take to make their cities even more friendly for those on bikes.
Without further ado, here are the best cities and towns for biking, ranked.
Top 10 Overall Best US Cities for Bikes
10. Traverse City, Michigan
9. San Luis Obispo, California
8. Boulder, Colorado
7. Davis, California
6. Solvang, California
5. Berkeley, California
4. Lompoc, California
3. Pella, Iowa
2. Alma, Michigan
1. Provincetown, Massachusetts
We've listed the overall rankings here, but some additional cities won best for biking based on score type and size (for example, Brooklyn, New York, won the #1 spot for large cities).
Curious how these cities made the list? Check out PeopleForBikes' info on ranking here. 
Changing the Rules
It's worth noting that PeopleForBikes continually tweaks its scoring system and scope. That helps explain why, since 2018, no city has cracked the top 10 every year and only three have done it in three of the last four years. In the last four City Rankings, the vast majority of U.S. cities — 24 of 30, or 80% — on one year's list have failed to repeat within that time frame.
So while your city may be included in the coveted list this year, according to years past, it is more likely than not to fall off the list next year as PeopleForBikes amends its data and process.
This year, PeopleForBikes says it switched to a 100-point scoring system, instead of 5 points. The organization also retooled last year's five-factor system, which scored ridership, network, safety, acceleration, and reach. In its place, PeopleForBikes only scored network and community perceptions (self-assessments based on rider surveys).
Check out the City Rankings from 2018, 2019, and 2020.
Live Outside the US? Bike These Cities Abroad
Live outside North America? No worries, PeopleForBikes has data for bike-friendly cities near you!
International cities that made the City Ratings Analysis this year include Utrecht and Amsterdam, Netherlands; Catalonia, Spain; Antwerp, Belgium; and Paris, France.
This year, PeopleForBikes also ranked the top 10 best cities for biking in Canada and Australia separately, too. View the full list of rankings.