A recap of top stories, week of Oct. 23 – 31, 2015.
The big shopping day after Thanksgiving is a veritable national holiday in the U.S. But it's gotten out of hand, REI believes.
Everyone has been spooked while camping. For some Halloween inspiration we present 13 short, outdoors horror tales.
100 percent made and sourced in the USA, this jacket is waterproof, breathable and insulated by the hairs of bison.
The Desert Southwest might be the best place to visit in the fall, its unexpected pockets of autumnal glory rivaling any region of the U.S.
'All In' is a 13-minute joyride that transports you to the last frontier and one of the most gnarly places on Earth.
Submit your most epic, badass outdoors image to win great YETI gear.
It'll take a few metal-working tools, but these simple bottle openers made from everyday items can inspire some fun weekend creativity.
Bluetooth speaker reviewed: Buckshot Pro includes a multi-functional light and a power bank for biking and camping needs.
A handy reference or beautiful work of art, this poster has every bird on the continent.
Meb Keflezighi is among the planet's fastest distance runners. He paused to offer tips on training and racing fast.
The YETI Rambler Tumblers are tough glasses that can do double duty all day long. We review the insulated drinkware at home and in the field.
South Street labels itself as a creative design studio, though its boats are rugged and functional crafts for rivers and lakes.
In a new video from Crested Butte, Colo., watch Moose the avalanche dog work, train, and try to live up to what it takes to be a rescue dog on the mountain.
Manufacturing facilities in America are making a comeback. KEEN Footwear is a case study, with its Portland, Ore., plant producing hundreds of thousands of shoes and boots each year.
A new power pack option, the Poseidon from Utah-based brand Dark Energy, is sold as a battery that's rugged, destruction-tested, and waterproof. We reviewed it this month.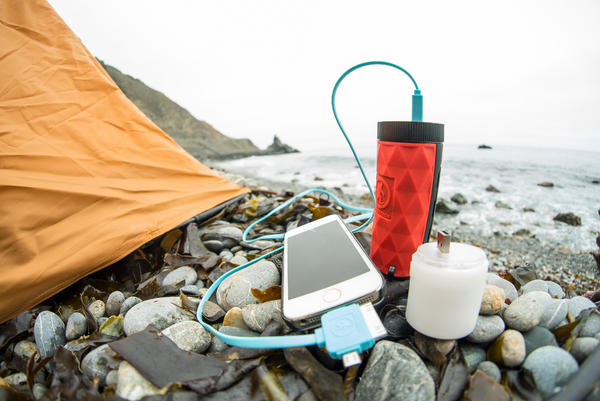 Slow rolling in 'Her Majesty's Secret Fat Tire Bicycle Service.'
Tommy Caldwell is a tough climber, among the world's best, but he is also a man that has experienced life in its huge ups and downs. He offers lessons in this Ted Talk, presented last month.
That message dropped like a bomb on the world of outdoor retail today. In a letter from Jerry Stritzke, REI President & CEO, the company revealed it would be closing on Black Friday.
Portland, Maine, artist and fly angler Karen Talbot specializes in scientific illustration of fish. But her latest project focuses on pint glasses for beer.
In our review, making a custom coat was as easy as clicking tabs and choosing colors from a palette, including a rainbow of tones and camouflage prints, too.
Video captures marlin darting among lures as boat trolls overhead.
We never tire of watching people get pitted in the big, heavy wave known as The Wedge.