Black Diamond this week announced a line of four new climbing shoes. A unique polyester knit upper adds breathability to the shoes.
Black Diamond, a well-known maker of climbing hardware and apparel will soon offer rock climbing shoes. The Momentum, Aspect, Focus, and Shadow are intended for all purpose/gym, trad, and aggressive climbing, respectively.
Black Diamond's first foray into climbing shoes, the four styles will cover myriad styles of climbing.
And Black Diamond aims to make a splash with the release. The knit upper in the Momentum model adds a dimension of breathability never before seen in climbing shoes, great for humid gym conditions.
The Momentum and Aspect models ($95 and $150, respectively) launched first. The Focus and Shadow, ( $180 and $190, respectively) hit shelves in 2018.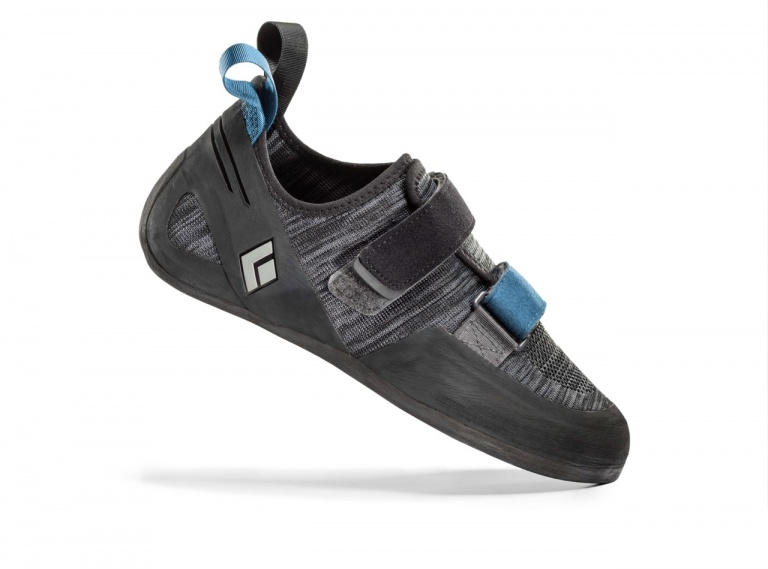 Black Diamond Climbing Shoes
The Momentum climbing shoe stands out from the line as a gym-specific shoe. A tight weave polyester-propylene knit is a unique alternative to standard, heavy-duty synthetic and leather climbing shoes.
In higher-wear areas of the shoe, the knit is tighter. In others, like the top of your foot, the knit is looser. This translates to airflow and breathability. Let the community of sweaty feet rejoice!
The Momentum shoes also come in lace-up and kid versions. Other shoes in the line also have the knit construction, although only in the tongue.
Time will tell if the polyester knit is as durable as other, more traditional shoe materials.
The rubber on the shoes comes from Korean climbing manufacturer, Butora.
The shoes come among a long string of expansion by Black Diamond. The brand, which launched outerwear in 2013, introduced its first climbing rope in early 2017.
With the addition of rock shoes, it looks like Black Diamond can now gear you up completely for your next climbing trip.