[leadin]The Arrowhead 135 Ultramarathon started this morning at 7 a.m. local time in International Falls, Minn. The 135-mile wilderness course, one of the toughest and coldest on the planet, can see temps drop well below-zero.[/leadin]
Racers in the Arrowhead can fat bike, ski, or trek/snowshoe. Wearing a pack and possibly pulling a pulk, each racer is responsible for themselves out there on the remote course.
We talked to three-time Arrowhead winner John Storkamp about layering, staying insulated, and why a beard won't protect your face in the frozen North.
Because of its distance, the race can take a couple of days to finish – if you're one of the fast guys. In addition to testing endurance, its length and conditions make the Arrowhead something like a "final exam" for planning, packing, and applying winter gear.
Storkamp, age 36, might have it dialed better than anyone; he's finished the Arrowhead six times, including three wins and two runner-up performances. Here he breaks down the gear that's worked on his Arrowhead efforts over the years.
Mandatory Arrowhead Gear
Given the perilous nature of the race, organizers require participants to carry a litany of survival gear, including a minus-20-degree sleeping bag, stove, and a 2-quart insulated water container. How to lug this gear over the trails becomes paramount.
"It started with custom sleds I was building," Storkamp says. But this year, he upgraded to SkiPulk's Paris 960 Expedition TM Sled, which is vacuum-molded from 1/8" high-density polyethylene and weighs less than four pounds.
To hold this gear, the Paris Duffel Bag weighs 1.7 pounds and is designed to fit the sled. It costs $80 – easier to swallow than some competitive products.
Layer Up For Temperature Regulation
No surprise here – Storkamp says the key to managing temperature while moving is to have a lot of layers, and overdressing can be as much of a problem as underdressing.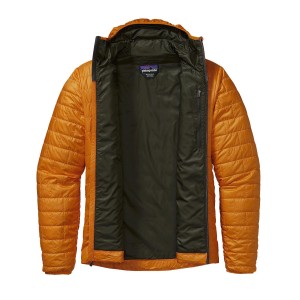 "I think of the clothing as being peripheral, to protect the skin," he says. "On the trail, heat is created and regulated through [your body's] motion and proper calorie and fluid intake."
On his torso, Storkamp wears a Patagonia Merino Lightweight Crew, the Ibex Hooded Indie Shirt, and a Patagonia Houdini Jacket ("sized large enough to get over a hydration backpack").
And for when it's very cold he has the Patagonia Nano Puff Hoody and Z-Packs' Cuben Fiber Jacket, both large enough to fit over a hydration pack. He notes that all six layers have hoods for extra head protection.
For the Lower Half
On his legs, Storkamp starts with the base layer Smartwool PhPD Tech merino Tight, then Patagonia Houdini Pants, and then Arcteryx Beta AR waterproof pant — "full leg zip with the internal gaiter cut out," he says.
And for the coldest of the cold days? "Military surplus synthetic fill pants," Storkamp says. "Modified into shorts."
No beards?
It might not make for an epic "icebeard" selfie, but Storkamp keeps his facial hair short for this winter trek. "There is a reason most big mountain climbers and polar guys don't let the facial hair get out of hand," he says. "It accumulates ice and can cause problems like frostbite."
In other words, the idea that a beard protects your face for this much exposure is a misnomer.
Instead, Storkamp opts for some simple fabric (Buff or comparable piece like the Arcteryx Rho Ltw neck gaiter with a hole cut out over the mouth to avoid ice buildup and ease eating and drinking). When the cold calls for more, he opts for a Talus ColdAvenger facemask.
Keeping Hands And Feet Warm
It's a familiar struggle for the winter athlete: Storkamp says his biggest struggle is often keeping his hands warm. "So I am often wearing heavy mittens even in warmer temps," he says.
Though they can get too warm at times, requiring occasional venting to prevent sweating, Storkamp uses RBH Designs' Vapor Barrier Mitt Liner or the liners of the Outdoor Research Alti Mitten—he leaves the shell at home
He also carries a cheap pair of knit gloves and chemical hand warmers for "cheap, fairly light insurance against frostbite."
On his feet, Storkamp prefers the merino DeFeet Woolie Boolie with a 6-inch cuff. He wears shoes, not boots, with the waterproof Salomon X A Pro 3D GTX trail-running shoe, and he seals up the edges with a discontinued waterproof gaiter from Outdoor Research.
On Top: Warmth For The Head
We're not sure if the old adage about heat escaping more quickly from your head is true, but Storkamp doesn't take any chances.
In addition to the aforementioned hoods – up to four of them, as needed – Storkamp uses a basic beanie and neck gaiter. In lieu of goggles or sunglasses, which tend to fog, he pulls a Buff over his eyes and peers through the fabrics when the wind necessitates.
For the coldest stretches, he uses a down balaclava from Goose Feet and – perhaps our favorite – a custom-built down hood with coyote fur ruff.
–Follow Storkamp and all the racers this year at Arrowheadultra.com.