GearJunkie staffers get in on the annual REI sale too. We scour gear in the catalog and surf for outdoor deals online. This is what we'd love to add to our gear closets.
So, without further ado, here are our top picks. These might give you some ideas for your annual score. Some of these are on sale, and others can be had by using our one-time discounts of 20 percent off one full-price item and 20 percent off one REI outlet item (online only), May 18–28, 2018.
Stephen Regenold (editor & publisher)
For an upcoming group backcountry trip this summer, I'll need water from natural sources. I love the Platypus option. Though it's a bit gangly and doesn't pack super small, the GravityWorks Filter System just plain works. Fill up one bag, hang it on a branch, and gravity does all the work for you to get drinkable water fast.
Sean McCoy (editor-in-chief)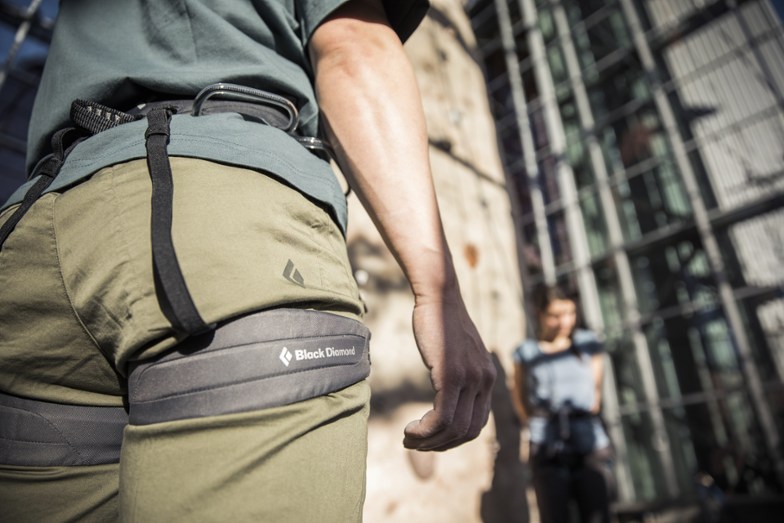 Most of my outdoors kit is pretty well set these days. But after a recent climb of Devil's Tower, I realize my climbing harness is ready for retirement. I'm a casual climber. It's about my fourth sport down the list, so I want one harness that can tackle rock, ice, and alpine situations. The Momentum, with adjustable leg loops, a haul strap, and four gear loops, will do just that at a fair price.
Adam Ruggiero (news editor)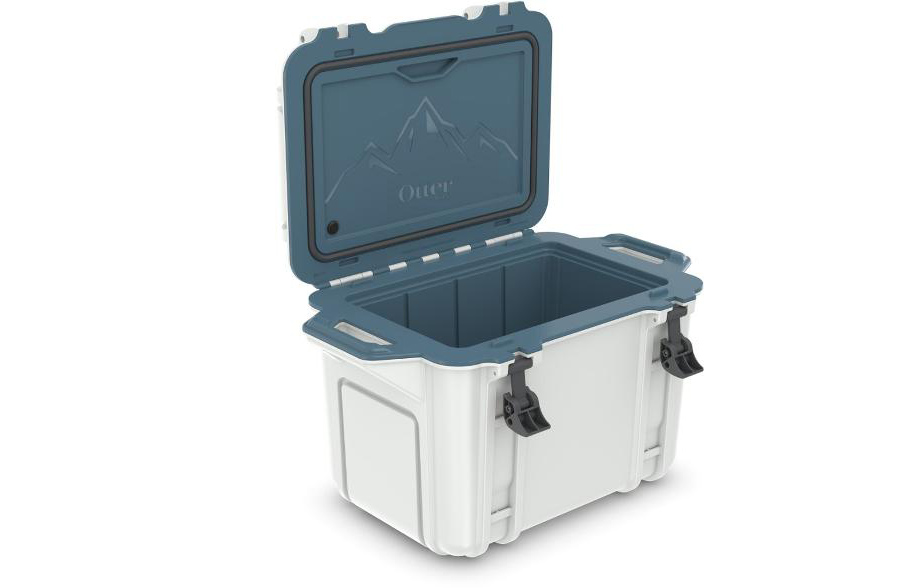 There are hundreds of camp necessities on sale at REI, but no coolers made the cut. With 20 percent off a full-price product, I'd head straight for one of these new OtterBox coolers. These have the adaptability of add-on features like rollers and are rugged as heck. The cooler is certified bear-resistant by Interagency Grizzly Bear Committee
Julie Kailus (fitness editor)
I own the tote bag from Patagonia's Black Hole collection, and it's by far my most used piece of everyday outdoor-proof gear. It hauls my sweaty gym clothes, complete running kit, kids' ever-amplifying outdoor stuff, even loads of library books. And, most importantly, it wipes down in a sec. I can only imagine where a 70-liter, wheeled version of this indestructible bag will take me this summer. Can't wait to find out.
Nate Mitka (associate editor)
Whenever I mountain bike, I have the time of my life, attempting jumps and flying around berms faster and higher each run. But the thing is, I don't do it that often. With the crazy price of bikes these days, I'm not ready to invest in a $5,000+ bike that I'll ride once a month.
When REI re-launched its in-house cycling brand as Co-op Cycles, they offered capable builds with quality components for reasonable prices. The DRT 2.1 is its performance-oriented hardtail and should perform well on most singletrack where it doesn't get too technical. And that's just how I like to ride: flowy and fast.
Mike Santi (VP of sales)
With active 4- and 6-year old boys, the amount of gear we've racked up and need to haul around is already mind-blowing. I can still squeeze my guys in this size trailer. But most of what I'd like this smooth ride for is carrying chairs, blankets, frisbees, footballs, coolers, and all kinds of other outdoor stuff that would let us set up shop in a local park and play for the day.
Kurt Barclay (project manager)
My favorite time to ride singletrack is at night, but you need a great light to illuminate the trail ahead. The NiteRider 1400 throws a ton of light and is super lightweight. And I can get in a few laps at the local trail without worrying about running out of battery!
Mallory Paige (contributing editor & social media manager)
Some of my favorite things are travel and paddling, and the Kokopelli Nirvana Packraft brings the two together perfectly. Weighing in at less than 10 pounds and easily packable into a backpack, it's ultra-portable while still being easy to inflate, responsive on the water, and able to handle whitewater like a champ.
Jake Ferguson (associate editor & projects)
There are over 1,000 bouldering problems at Devil's Lake, Wis., which is only minutes from my in-laws' house. For years I've been hauling my crash pad back and forth. It takes up too much space in the car when we bring friends, so this year I'm buying one and stashing it at my in-laws' place. I've used Metolius pads for years and love the protection, size, and durability. If I'm going to get it, might as well save 20 percent!
Ryan Johnson (VP marketing & operations )
I'm still rockin' a Gregory "Runout" pack from the late '90s. And after a recent five-day hike in the Dolomites, I've been eyeing their current lineup with some more modern features. I'm a big fan of Gregory's Aerolon Suspension with the lightweight chassis, great ventilation, and load stabilization. Seems like a great bag for a great price.
Morgan Mason (contributing editor)
The beginning of each spring fishing season, I find myself in need of a good shirt. A lightweight button-up option is generally my preferred choice, especially with UPF built in. The Columbia PFG Tamiami II fits the bill for this season. The lightweight poly fabric of this shirt has UPF 40 protection built in, with Omni-Dry fabric to wick moisture off the body. At home on a Carolina skiff or cleaned up for happy hour.
---
Looking for more REI gear deals? We did the hard work for you! Check out all of our REI Anniversary Sale gear deals here.