A favorite brand of sheep hunters, KUIU has spent 2022 trekking into some new territory. The Proximity line offers whitetail hunters warmth and silence.
First, a women's line. Now, whitetail gear. KUIU has certainly been spreading its wings. Once known primarily as the go-to outerwear for the sheep peaks, the high-performance gear is now worn across the spectrum of the hunting world.
KUIU's Proximity and Wind Pro Gear collections are designed with whitetail hunters in mind. This hunting apparel line is entering the field as serious competition to the other big names who've been in the whitetail game far longer.
We got our hands on the gear and put it to the test in the unforgiving bitter cold of Montana's big-game season. Before we get into the nitty-gritty of the test, let's look at the key pieces and some straightforward specs.
KUIU's Proximity Whitetail Gear Review
Outer: 100% polyester knit, brushed face, 160 g/m2
Wind-resistant membrane: SynthaCell open-cell foam coating
Body-mapped insulation: Toray 3DeFX+ 90/60 g
Liner: 100% polyester knit, 97 g/m2
6 pockets
2 pit zips for ventilation
Hem cinch with drop-back hem
Tree-stand safety harness port
Price: $299
Outer: 100% polyester knit, brushed face, 160 g/m²
SynthaCell wind-resistant bonded coating
Body-mapped insulation: Toray 3DeFX+ 90/60 g
Liner: 100% polyester knit, 97 g/m²
Full-length side zippers for easy on/off and ventilation
Zippered dual-compartment gusseted cargo pockets
Open hand pockets
Articulated knees
Fully adjustable removable suspenders
Structured raised back for added protection
Price: $259
100% polyester, 288 g/m2, Spandex-free, four-way stretch fabric
Waterproofing: Wind-resistant, water-repellent with a non-PFAS DWR
Full zip with collar
Tree-stand safety harness port
Zippered hand pockets, drop-in chest pockets, internal pocket range-finder lanyard loop
Price: $169
The KUIU Proximity Gear Test
The proof is in the pudding. We can't give all the credit to the gear, but the reality is that there were mere hours between the tape being cut on the KUIU shipping box and a tag being cut for this whitetail buck.
Not being ready to accept a one-day test, 8 days later the Proximity Gear found itself on another successful whitetail hunt. This time, the harvest was a large doe.
Testing Conditions
Testing conditions on my hunts with the KUIU Proximity gear were cold. It was windy and bitter, even by Montana's standards. Both hunts consisted of short hikes to a few treestands set on public ground. The sits never once found temperatures rising into the double digits.
With a new foot of fresh snow in many places and wind that makes any temperature below freezing feel like the arctic, it was prime conditions for both testing this gear to the max and hunting the whitetails who were busy moving about to keep their blood flowing and bellies full.
Where the Proximity Gear Excels
Warmth
Our gear tester/hunter in this run echoed something I've said pretty regularly. The best hunting gear is the stuff you forget you even have on. If you're not readjusting your pants, tugging at seams, or thinking about a draft coming in around a cuff — it means the gear is doing its job.
The Proximity lineup is warm. It has the feel of traditional fleece on steroids. There's a cozy factor that's so important for the wait-and-ambush style of hunting that so many whitetail hunters prefer.
When the temp drops, and you find yourself sitting in the canopy of the forest, exposed to wind and conditions, staying warm can mean the difference between throwing a buck onto your tailgate or throwing in the towel.
Comfort
Comfort and warmth go hand-in-hand when it comes to hunting, but there's more to comfort than being cozy. The cut of the gear is forgiving and comfortable when layered over other base layers. The fit feels somehow pre-broken-in, as if it's gear that's been in your pile a few seasons. It just fits.
The high-back design of the Proximity pant, combined with the removable suspenders, ensures you don't feel exposed where the jacket and pant meet.
The multitude of pockets allows for all sorts of storage — the most important being the storage of hand warmers.
Silence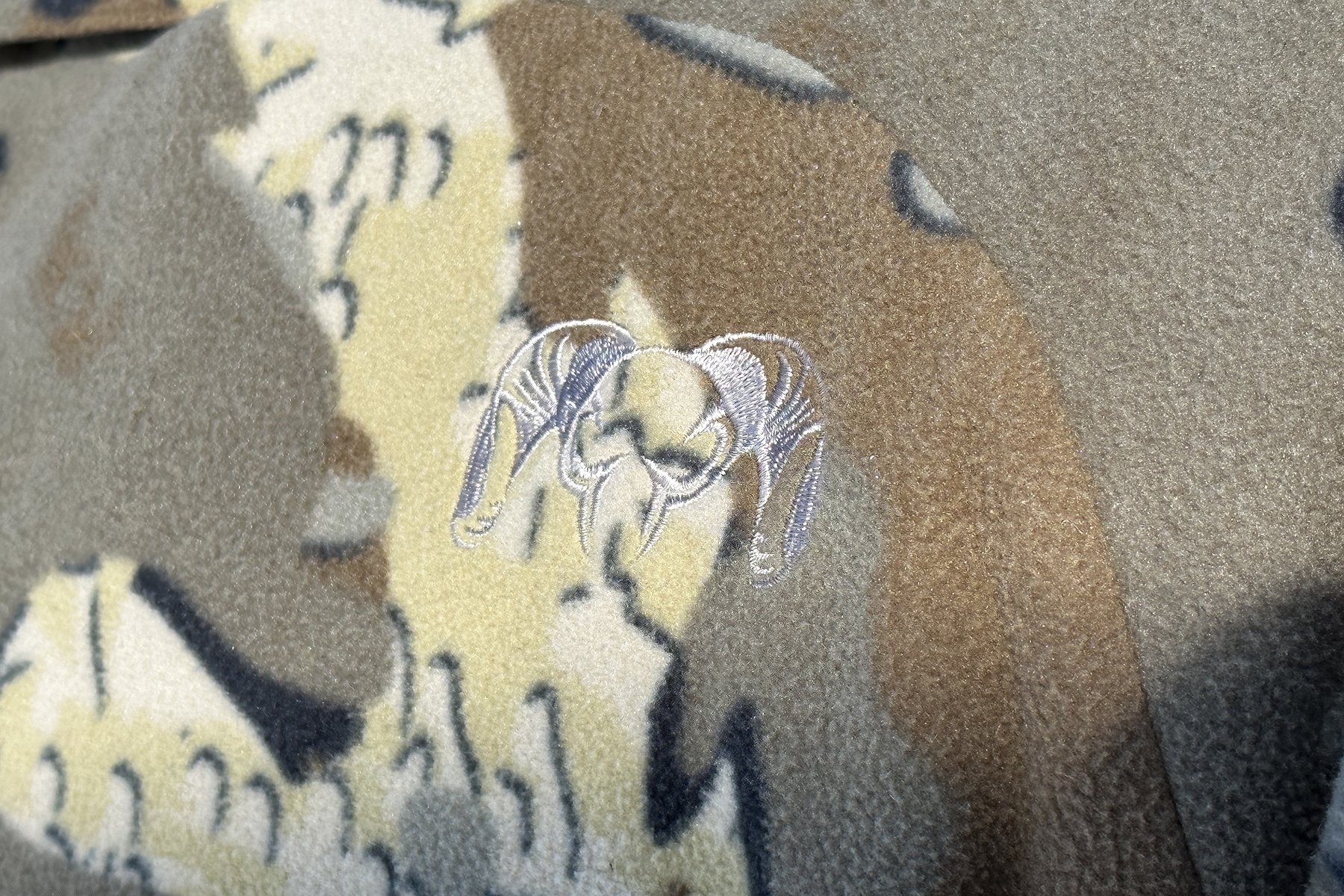 Let's be real. No gear is silent. KUIU's Proximity lineup is no exception. However, it is quiet. Really quiet. When it comes to hunting whitetail, sound and smell are the enemy.
Though we can't attest to the smell-proofedness of the gear, we can attest to how quiet it is. Forget the swoosh-swoosh of other shiny outer layers. The fluff is the stuff when it comes to whitetail gear.
The only thing we've found that might be quieter is straight-up wool … though you won't get the comfort, ease of care, or lightweight wear when you go the full-wool route.
Where the Proximity Line Falls Short
We're honestly not sure yet. Being a new product line means we can't speak to the durability or longevity of the gear, but at this stage of testing — it's solid.
One area that may need to be considered is the issue of water. In a downpour, you're likely to get wet. The material of the Proximity line does seem to bead water, but it's not watertight.
That being said, we have no complaints at this stage in the testing game.
Important note: KUIU states that its gear runs true-to-size, with its outer layers sized up for layering. We tried to play it safe and went one size larger for our hunter. KUIU was right. Order your standard size.
Final Thoughts
Is this new KUIU lineup a worthy investment for the serious whitetail hunter? Absolutely.
It does everything it says it does. It is comfortable, warm, and capable of keeping you in the treestand longer. With a price point that is at or below much of the competition, if you plan on chasing whitetail when the temps drop, KUIU is now a viable option for hunters like you.