A recap of top stories for the week of July 30 – August 5, 2017.
Vanessa O'Brien became the first American woman to summit one of the world's deadliest mountains, K2, on July 28th.
Great outdoor gear at an amazing price: That's our goal each Monday. Check out the bargains from Deuter, Jansport, and Garmin, and save on gear for your next adventure.
The GearJunkie crew returns from Utah this week after attending Outdoor Retailer. It's the trade show's last hurrah here, and we could not have asked for a better host.
Look down to see the Swiss valley plunge away nearly 300 feet below. Look up, and gaze at the Matterhorn towering over the horizon. And with over a quarter mile to walk, you'll have plenty of time to take in both on this new bridge.
Why should I spend $20 on Smartwool socks? Valid question.
Catch & release, take a photo, and use the hashtag to document your haul. The 'Grander Slam' is a unique urban fly-fishing experience where diversity of fish type nets you the prize.
With the discovery of Animated Knots by Grog, you should never tie a bad knot again.
NEMO's first hammock, the Cloudview, was created for those that love to lounge and be social. We review it here.
A team of surfers placed a floating dock off the coast of Bali for an entirely different way to drop into a six-foot swell.
The Hotwire is Kershaw's cheapest knife. We test the Walmart exclusive to see what $10 gets you.
Inside the 'World's Smallest Shoe Factory,' two semi-autonomous robot arms weave made-to-order sandals in six minutes.
Our weekly column finds the best deals from across the web to save you money on outdoors gear. Check out the deals from Kuhl, Patagonia, Cabela's, Brunton, REI, and Kuat.
Across 11 states, 152 days, and 3,600 miles, Rickey Gates set out to make his extraordinary run across America as ordinary as possible.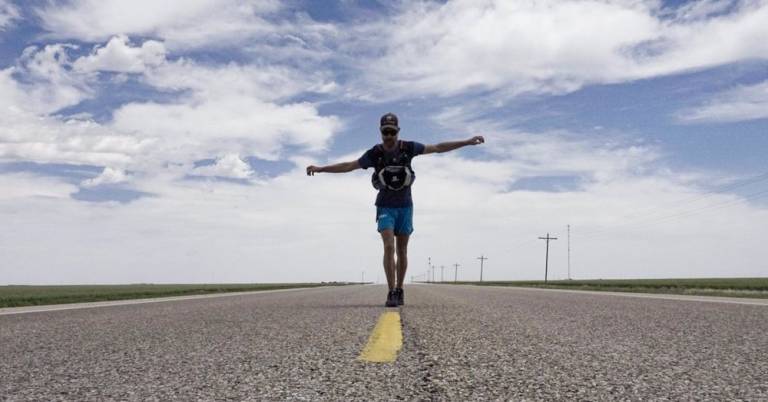 Whether you're on a shoestring budget or spending top dollar, Airbnb has wild, weird, and wacky lodging geared to the outdoorsy.
Dan 'Knotts' Binde claims to have set a new self-supported Appalachian Trail speed record for the 2,190-mile route of 53 days, 22 hours, 57 minutes.
What's spookier than being followed by a grizzly bear? Being followed by a grizzly momma and her two cubs.
Clothing that lasts a lifetime of manual labor (and touts no break-in time)… Patagonia makes big claims with its new line of workwear.
Our weekly peek at emerging products examines the sometimes cutting-edge, sometimes quirky world of gear design.
No electronic soundtrack, no fancy videography, just Brandon Semenuk tearing up a custom line, with awe-inspiring tricks and jumps, all packed into 100 seconds of riding.
Big Agnes introduces its newest women's sleeping bag, the Hazel SL 15. It stands apart due to its unique "customizable" fit. We tested it in Northern Minnesota for this review.
The Bicycle Tour Camping Tent from NSR RIding lets you store your bike inside, with plenty of room left over for quality slumber.
Overnight 'freeze-outs' deter many from spending the whole night hammock camping. So Klymit decided to make a hammock-specific, insulated sleeping pad.
Nope. No way. Vittorio Brumotti's ride on the edge of the Grand Canyon is white knuckle at the next level.
Scientists explored how goats respond to predators by donning a bear costume and trying to spook them away from places people pee.
For example, Florida generates more than double Colorado's total outdoors recreation spending.