A recap of top stories for the week of August 13 – 19, 2017.
An unknown Kickstarter brand sold 7,000 jackets touted as potentially lifesaving. But the SafeAnchor 'life saver' feature lacks testing and could put lives at risk.
With a thin, translucent skin and weighing barely more than a loaded backpack, the Wilderness Traveler exemplifies what it meant to 'be out on the water.'
Thindown wants to revolutionize your down jacket. And from early testing of the Eddie Bauer Evertherm Jacket, we think it could shake up the world of down insulation.
From it's launch of the 'Five Tennie' in 1985, Five Ten grew into a leader in climbing and cycling footwear. Today, its sticky rubber is found on climber's feet the world over.
Without any zipper to close off the 40-degree, rain-soaked chill outside, I slept comfortably, nestled cocoon-like in Sierra Designs' cleverly tricked out mummy sleeping bag.
With ENO's Nomad Hammock Stand you don't need trees, suspended bliss can happen anywhere. Hang a hammock at the beach, in the yard, or even in the living room.
No, this isn't a joke. The Crotch Pot is a real thing, and some hikers use it to heat up meals on the trail.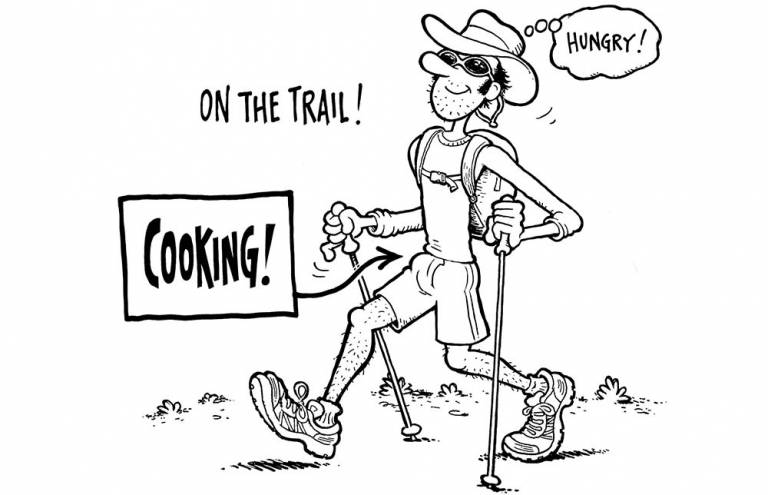 Towering 14,047 feet above the southern Colorado landscape, Culebra Peak is now the highest peak in the world—to be privately owned.
The Sprig is a wooden assemble-at-home pull-behind that weighs a scant 325 lbs. Weekend warriors rejoice, your next project has arrived.
Chaco launches a limited edition run of specially designed straps that pay homage to the original footless superhero.
Effective November 30, 2017, trophy hunting for grizzly bears in the province of British Columbia will end.
BYOH (bring your own hammock) and enjoy a hang in this purpose-built Georgia park.
Despite media coverage that has America divided and at each other's throats, in 3,000 miles of cycling across mostly rural areas, we've found that most people are delightful to talk to and itching to help.
The forests are full of people, and people are full of poo. Address a gross problem with Vargo's 1.2-ounce Titanium Dig Dig Tool.
The 'Walls Are Meant For Climbing' campaign from The North Face aims to make climbing accessible to everyone.
Our weekly peek at emerging products examines the sometimes cutting-edge, sometimes quirky world of gear design.
The total eclipse is coming to America. Are you ready?
You carry it every day. It serves many purposes. The EDC knife is always on your side. Chose wisely.