REI's Anniversary Sale occurs each year before Memorial Day.  The annual event discounts hundreds of incredible outdoor products. We hand-picked the best gear and deals for your shopping pleasure.
It's worth noting that coupons are available to REI members. If you're a member, you can get 20 percent off one full-price item and an extra 20 percent off one REI Outlet item using the coupon code ANNV19. This is a great chance to save on any wishlist gear that isn't discounted during the sale. The sale days run from May 17 to 27, but the best gear sells out quickly, so we suggest you shop the REI sale early.
See the Entire REI Anniversary  Sale
Perhaps the most popular tent line ever, REI's Half Dome Plus tent is dialed for camping and backpacking. GearJunkie has tested and approved of several iterations over the years. The tent is available in sizes to fit one to four people. The design maximizes interior space, doesn't weigh you down, and offers creature comforts — like large vestibules, gear storage pockets, and lots of venting. For the price, the Half Dome Plus is a solid tent.
Arc'teryx makes premium gear that works as well on a mountain top as it does on a day hike. For good reason, it's expensive and doesn't go on sale often. All full-price Arc'teryx gear is at least 25 percent off right now, but it's limited to in-stock items. Get it before it's gone!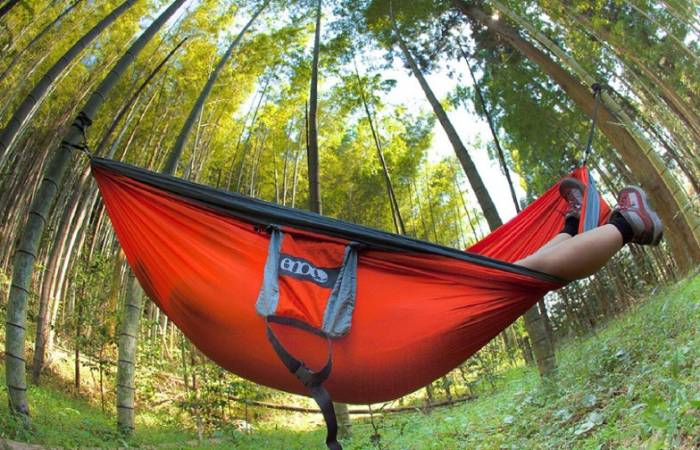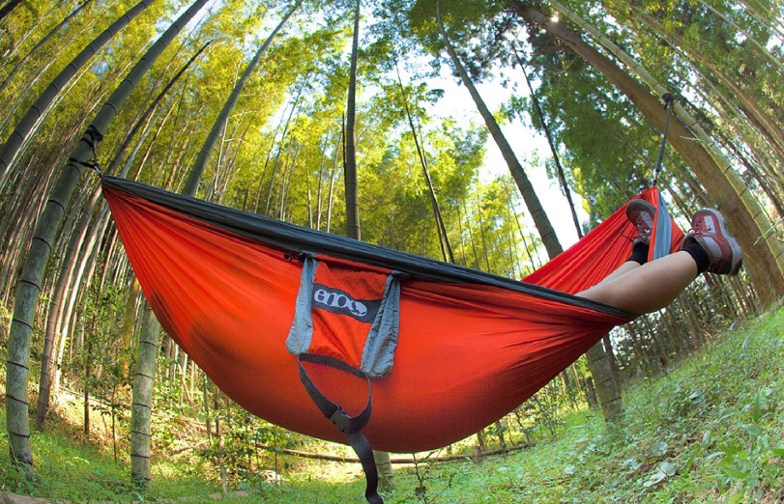 Fit one or two people in the ENO DoubleNest Hammock. This afternoon lounger hangs from two trees easily with included carabiners. And when not in use, the ENO DoubleNest packs down super small. If you need straps to hang your hammock or other accessories, you can save 25 percent for a limited time.
See the ENO DoubleNest Hammock
If you've ever  gotten a headache from your headlamp, you will appreciate the comfort and fit of BioLite's new minimalist headlamp. The rechargeable BioLite Headlamp 330 weighs just 2.43 ounces with a 9mm front. What a relief. It shines bright on night hikes and runs, and it works well around camp.
Need to retire your old hikers or get some fresh kicks for spring and summer training runs? Salomon has a great variety of shoes and boots. We've used plenty of their gear over the years, and it's solid. For the next 11 days, you can get a deal on all men's, women's, and kids' footwear.
Gregory Zulu 30 & Jade 28 Backacks: $112 (25% Off)
A great size for travel and daylong adventures, both packs have a mesh backpanel to help curb backsweat and a stretchy front pocket to make accessing gear easy. It also has a nifty QuickStow spot in the shoulder strap to hold your sunglases so you don't lose or break them.
Packable and warm, the Nano Puff is the quintessential puffy jacket. From Patagonia, this synthetic insulation piece provides a great balance of weight and warmth without taking up space in your pack. And it should last for years to come with a tough outer fabric.
See the Patagonia Nano Puff Insulated Hoodie
No hike is complete without hydration, and a Nalgene is a terrific solution. This 32-fluid-ounce water bottle is a no-frills bottle that stands up to drops and bumps. Plus, it's available in a number of colors and designs.
See the Nalgene 32 fl. oz. Water Bottle
Patagonia Torrentshell Jacket — Men's & Women's: $64-90 (30-50% Off)
Block rain on a budget with the Torrentshell Jacket. This waterproof jacket uses durable H2No Performance for waterproofing, has pit zips, and is lightweight at 12.1 ounces. Plus, the Torrentshell is available in a ton of different colors.
Use a Buff as hat, neck warmer, face protector, arm band, hair tie, and more. This on-sale Buff is made with merino wool, so it will resist odors and wick moisture when you start to heat up.
See the Lightweight Merino Wool Buff
REI Co-op Magma 30 Sleeping Bag — Men's & Women's: $238 (30% Off)
The REI Co-op Magma 30 Sleeping Bag is a great value in down. For a 30-degree bag, which should be great for spring, summer, and fall, is 850-fill-power down that compresses well. With such a high-fill-power down, it's crazy to think this bag is sub $250.
Sure, you can sit on a stump, rock, or cooler, but it's hard to beat a nice chair. We tested REI's Flexlite Air Chair and deemed it the best backpacking chair on the market right now. Similarly, we found the original Flexlite Chair to be a versatile camping chair at a good value. These colorful Flexlite Chairs fold down tiny and assemble quickly so you can enjoy chiling by the campfire. And because the poles telescope, the Flexlite Chair takes up hardly any space in your car.
See All the REI Co-op Flexlite Chairs
Track your next run, swim, hike, or bike with the Garmin Fenix 5 GPS Watch. This multisport GPS watch has a heart-rate monitor and preloaded activity profiles so you can get more out of your training. To list a few of the features, the Fenix 5 can track sleep, interval training, steps, calories, heart rate, pool laps, swimming stroke, VO2 max, recovery, and more. It also has a compass, pressure-based altimiter, alarm, programmable routes, and lithium battery that can last up to 14 days in Smartwatch mode.
See the Garmin Fenix 5 GPS Watch
Smartwool Hiking Socks — Men's & Women's: $15 (25% Off)
All Smartwool socks are 25 percent off until May 27, so stock up now. The Smartwool Hiking sock (above) is a humble hiking sock: It's not flashy, but it will certainly get the job done. Merino wool works wonders and makes socks comfortable and soft, mile after mile. And if you're backpacking, these should be your go-to because of wool's natural anti-stink properties.
REI Co-op Screeline Shorts — Women's & Men's: $29-34 (51% Off)
The Screeline is a quick-to-dry and stretchy hiking short for men and women. Specifically placed nylon panels enhance durability, and gussets in the side allow easy walking and full range of motion.
The MSR WindBurner Stove System has what you need to make food in the backcountry or around camp. This efficient burner boils water in less than 5 minutes on average and is designed for fuel efficiency, so you can log more miles with less fuel. It comes with a 1L cooking pot that twists securely into place and an insulated handle so you don't burn your hands. This is one dialed cook system.
See the MSR WindBurner Stove System
Style and performance meet in the North Face Stratoliner. Unzip the Stratoliner, and inside are three drop pockets for organization and a big open space. The straps are padded for comfortable carry.
See The North Face Stratoliner Tote
Keep your coffee warm all day with the Klean Kanteen Wide Vacuum Mug. Klean Kanteen says the mug will keep drinks hot for 14 hours and iced for 40 hours. On the outside is a Klean Coat that is four times more durable than the previous Klean finish. And knowing the brand, this mug is eco-friendly. The coat was developed using GreenScreen, a method to identify safer alternatives to hazardous chemicals.
See the Klean Kanteen Wide Vacuum Mug
Who doesn't love the feeling of stepping onto an ultraplush yoga mat? The Sanuk Yoga Sling delivers that thanks to its footbeds, made from real yoga mats. To round up the comfort, the Yoga Sling has a stretchy knit upper to feel great against your feet.
See the Sanuk Yoga Sling 2 Sandals
---
This article is sponsored by REI. Check out the REI Annivesary Sale for big discounts on outdoor gear.
---
Check out some other gear sales and reviews: